Coventry Transport Museum opened in 1980, after it became clear that the road transport collection was outgrowing the space it occupied in the Herbert Art Gallery & Museum. The Museum's current collection of vehicles is acknowledged as being one of the finest in the world, and the largest in public ownership.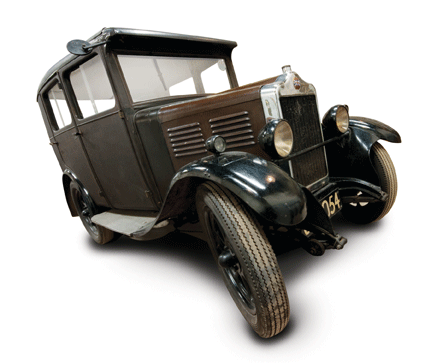 The first exhibits were acquired in 1937 when Samuel Bartleet gifted the City of Coventry his own private collection of cycles. The first motor cars were added to the collection in 1952, and the collection has continued to grow ever since.
The first major public exhibitions began in 1960 with the official opening of the Herbert Art Gallery and Museum. As the transport collection grew, the vehicles were housed in a number of local sites, eventually settling at their present location in 1980.
The Museum's collection consists of motor cars, commercial vehicles, cycles and motorcycles. In addition, extensive collections of automobilia, books, photographs and a wealth of other archive material is held and conserved at the Coventry Archives at the Herbert Art Gallery & Museum. Most of the collection exists through the outstanding generosity of individual donors.